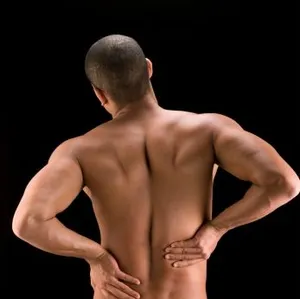 WE TREAT THE FOLLOWING CONDITIONS:
| | |
| --- | --- |
| Auto Injury | Sports Injury |
| Work Injury | Sprain/Strain |
| Arthritis | Slip/Fall Injury |
| Headaches | Shoulder Pain |
| Neck Pain | Elbow Pain |
| Upper Back Pain | Wrist Pain |
| Middle Back Pain | Hand Pain |
| Lower Back Pain | Leg Pain |
| Arm/Hand Numbness | Knee Pain |
| Leg/Foot Numbness | Hip Pain |
| Foot Pain | Tension/Stress |
| Sciatica | Tingling |
This is NOT a complete listing. If you have questions, please contact us at 301-220-0496.
Bezak Chiropractic and Physical Therapy Treatment
Treatment begins with a comprehensive evaluation and examination in order to determine specific muscle injury, ligamentous injury, range of motion deficiency, vertebral segmental dysfunction, nerve injury and other problems. X-rays may be taken at our facility if necessary. After your initial evaluation, our doctors will explain your exam findings, diagnosis, treatment plan and prognosis. A typical treatment plan involves a series of treatments at a frequency of 3 visits per week over a period of weeks. Repetitive treatments are important in order to make changes in the muscles and joints. A time commitment on the patient's end is necessary in order to accomplish the treatment goals. Our office will provide you with any necessary paperwork for work or school in order to ensure that you keep your appointments so that you can achieve the best results. The treatment goal is to decrease pain, decrease inflammation, increase range of motion, strengthen damaged soft tissues and increase activities of daily living.
HOW DO CHIROPRACTORS WITH PHYSICAL THERAPY PRIVILEGES TREAT NECK AND BACK PAIN?
Physiotherapy modalities: electric muscle stimulation, ultrasound, traction, moist heat, cold packs, trigger point therapy
Stretching and range of motion exercises
Specific rehabilitation or strength exercises using manual resistance, exercise tubing, exercise balls, balance boards and wobble boards
Joint mobilization or manipulation techniques
Ergonomic and lifestyle advice
IS THE TREATMENT PAINFUL?
The initial phases of the treatment are quite relaxing. However, there is always a possibility that a patient can develop mild soreness after treatment. Any soreness experienced or lack thereof will give our doctors the best information about how to proceed with your treatment from visit to visit. Treatment for these injuries is not a "no pain no gain" strategy. If anything, slight discomfort is the most discomfort you should experience if you are receiving appropriate therapy.
For more information on chiropractic, please visit www.amerchiro.org.